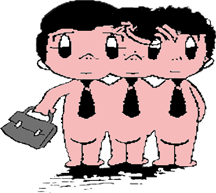 an exhibition of sculptures, paintings, stickers, drawings, prints, t-shirts, and probably some other stuff, by Albo Jeavons.
SPACE 1026 October 1st-29th 2004
SORRY: DUE TO A DEATH IN THE SPACE 1026 FAMILY THE SHOW WAS TAKEN DOWN EARLY.
1026 Arch Street, Phila PA 19107
Reception Friday Oct. 1st 6-11pm
anti-corporate events throughout the month in the gallery.